Kitty and Cadaver on Etsy!
The jewellery project is now operating. Breanna Handfield is the first crafts jewellery to join us, and her work is now for sale on our Kitty and Cadaver Etsy site. More items will be added as they are created.
See more jewellery and accessories in the Jewellery Gallery.
Shop at KittyandCadaver Etsy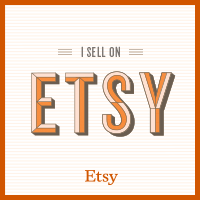 NEEDED: Broken instruments and instrument parts
Yuka, Kitty and Cadaver's angry heavy metal Japanese drummer, wears jewellery made of the salvaged remnants of instruments destroyed when her first band accidentally summoned a demon and everyone but her was killed.
One of the related Kitty and Cadaver side projects I have planned is a workshop for folks with the skills and interest to repurpose salvaged instrument parts into jewellery or other crafts.
For this to happen, I need to collect raw materials.
If you have any bits of otherwise unsalvageable broken musical instruments (broken strings, guitar pegs, keyboard parts, bits of drums, damaged reeds, old amps, etc) please consider donating them to my cause.
Anything small and easily transportable (given that I don't own a car) that is suitable for repurposing as craft (and might otherwise be trashed) would be terrific.
If you would like to donate to the workshop (which would be at least 6 months away), I'm happy to put your name, or the name of your band, on a list acknowledging your support.
If you have something to donate and/or would like to receive an email about when the workshop will take place (or about the Kitty and Cadaver project in general) please email Narrelle M Harris on kittyandcadaver@gmail.com.
DONATION THANKS
The following bands and businesses have already provided materials and support for the project!